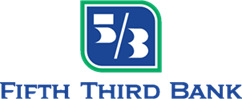 Job Information
Fifth Third Bank, N.A.

Dividend - Loan Servicing Specialist

in

San Diego

,

California
Make banking a Fifth Third better®
We connect great people to great opportunities. Are you ready to take the next step? Discover a career in banking at Fifth Third Bank.
GENERAL FUNCTION:
The Loan Servicing Specialist works with homeowners, Escrow Agents, Relators and others to ensure responsibility and assumption of loans given by Dividend Finance for solar installations that are tied to residential property. This role will be responsible for tracking, identifying and modifying distressed accounts, as well as assisting with the compliant resolution process.
All employees are responsible and accountable for risk by openly exchanging ideas and opinions, elevating concerns, and following policies and procedures as defined. Accountable for always doing the right thing for customers and colleagues and ensuring that actions and behaviors drive a positive customer experience. Operating within the Bank's risk appetite, you will achieve results while consistently identifying, assessing, managing, monitoring, and reporting risks of all types.
This position will be in either our San Diego, CA or Las Vegas, NV office.
ESSENTIAL DUTIES & RESPONSIBILITIES:
Assumption
Develops new systems for reporting exchange, as growth continues will need to develop FTP (file transfer protocol) process for data transfer as requested by vendor

Initiates outbound contact for properties listed for sale to ensure for payoff of loan or monitor loan assumption to buyer

Drafts waivers and other documents determined by the Legal team for files where loan panels have been moved to another address

Routinely corresponds with third party real estate agents, escrow agents, mortgage lenders, current Dividend Finance customers and Buyers interested in purchasing homes with solar panels financed through Dividend Finance

Coordinates partial payment delivery and receipt of 30% ITC payments prior to transferring loan, or requests sales and appraisal information if sellers are requesting ITC waiver

Manually drafts contingent assumption agreement (new homeowner loan contract) using account statement from loan servicing department with high attention to detail to reflect correct figures and dates for when payment switches from seller to buyer
Modification
Review open accounts for modification purposes

Make outbound efforts in a professional manner while maintaining customer relations

Work with vendors to coordinate modification processing

Identify issues with account delinquency and drafting loan modification terms within company compliance and credit facility guidelines

Proactively work with borrowers and provide timely follow-up on payment arrangements

Compile data and reports as needed to provide weekly activity and status reporting

Strong ability to analyze data in order to effectively identify and manage stressed accounts

Other duties as assigned
SUPERVISORY RESPONSIBILITIES: None
MINIMUM KNOWLEDGE & SKILLS REQUIRED:
High school diploma or GED equivalent

2-3 years of relevant experience in a loan servicing and/or telecommunications environment

Experience with real estate transactions

Ability to work independently and to adapt to a fast-changing environment

Self-disciplined and capable of identifying and completing critical tasks

Proficiency in Microsoft Suite including Excel, Word, and PowerPoint

Experience with Salesforce

Customer Service experience

Strong written and verbal communication skills

Ability to multitask while retaining high attention to detail

Must be able to reason, exercise sound judgment, show initiative and solve problems
Dividend - Loan Servicing Specialist
LOCATION -- San Diego, California 92130
Fifth Third Bank, National Association is proud to have an engaged and inclusive culture and to promote and ensure equal employment opportunity in all employment decisions regardless of race, color, gender, national origin, religion, age, disability, sexual orientation, gender identity, military status, veteran status or any other legally protected status.