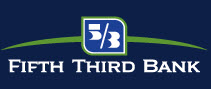 Fifth Third Bank

Equity Capital Markets - Operations Manager

in

Nashville

,

Tennessee
JOB DESCRIPTION:
Fifth Third Bank is one of the top-performing banks in the country, with a heritage that spans more than 150 years. We've staked our claim on looking at things differently to making banking a Fifth Third Better. This applies to our relationships with customers and employees alike.
We employ about 18,000 people, and what we offer is:
# A chance for employees to build their future, with supportive career development and financial wellness programs.
# An environment where we win together. We celebrate achievement and work collaboratively. We're also a three-time Gallup Great Workplace honoree.
# An invitation to impact lives in a positive and lasting way. Everything we do is geared toward improving lives. That's fun and exciting.
It comes down to the fact that Fifth Third is a warm and caring place to with which to grow # as a customer or as a team member.
Fifth Third Bank's Wholesale division offers banking, cash management, and financial services to large and middle market businesses, government, and specialized industries. In addition to traditional lending and depository offerings, our commercial products and services include global cash management, foreign exchange and international trade finance, derivatives and capital markets services, asset-based lending, real estate finance, commercial leasing, and syndicated finance. We are a team of professionals focused on delivering innovative and client-specific solutions that leverage the Bank's expertise in treasury management, capital markets, and international products and services. Our sales process drives the delivery of financial solutions through a relationship team consisting of subject-matter experts who ensure all aspects of our client's needs are assessed and met.
GENERAL FUNCTION:
Equity Capital Markets – Operations Manager will work as part of Fifth Third's Equity Capital Markets team and focus on the management of day-to-day operations of the group.The Equity Capital Markets team at Fifth Third encompasses both Origination and Execution as well as Equity Trading functions. The Origination and Execution function primarily focuses on equity and equity-linked offerings and the Equity Trading Desk mainly focuses on share repurchase programs and At-The- Market (ATM) programs.
ESSENTIAL DUTIES & RESPONSIBILITIES:
This role will involve various aspects of support, including, processing and coordination of new account documentation, assisting in the settlement and trade corrections of day-to-day trading activities on the Deck.
Ability to coordinate the set-up of new institutional and corporate brokerage accounts using Bloomberg, SSEOMS, OASYS, Alert, ARI (NFS)

Ability to work with Fifth Third Brokerage Operations, NFS and corporate an institutional clients

Assist senior trader in daily origination and execution of equity trading for share repurchase and ATM offerings

Coordinate and assist with trade settlement, error corrections, etc.

Support ECM professionals in maintenance of compliance and FINRA related documentation

Support daily execution and help coordinate follow up with clients on execution and clearing client interactions, pitch material, market research and client document management

Ability to work in a fast paced, team oriented environment and respond appropriately to corporate executives and institutional investors
SUPERVISORY RESPONSIBILITIES:
Providing employees timely, candid and constructive performance feedback; developing employees to their fullest potential and providing challenging opportunities that enhance employee career growth; identifying and developing appropriate talent pool.
This role will involve various aspects of support, including: processing and coordination of new account documentation, assisting in the settlement and trade corrections of day-to-day trading activities on the Desk. This role will also assist with and ensure adequate bench strength and succession planning; recognizing and rewarding employees for accomplishments.
MINIMUM KNOWLEDGE & SKILLS REQUIRED:
Bachelor's degree preferred, preferably concentration in finance, accounting or business

Excellent analytical and computer skills a plus

Experience with EXCEL, Bloomberg SSEOMS, ARI(NFS), OASYS and Alert

Highly organized and detail oriented professional with ability to manage multiple tasks simultaneously

Minimum of 3 to 5 years of Equity Trading Experience preferred.

Professionalism and efficiency with internal and external contacts

Proven knowledge and experience in trade support and settlement of ATM and share repurchase programs

Series 7, 55 or 79 preferred

Significant experience working on the operations side of a US Equity Trading desk
All the above duties and responsibilities are essential job functions for which reasonable accommodation will be made. All job requirements listed indicate the minimum level of knowledge, skills, and/or ability deemed necessary to perform the job proficiently. This position description is not to be construed as an exhaustive statement of duties, responsibilities or requirements. Employees may be required to perform any other job-related instructions as requested by their supervisor, subject to reasonable accommodation.
Fifth Third Bank is proud to have an engaged and inclusive culture and to promote and ensure equal employment opportunity in all employment decisions regardless of race, color, gender, national origin, religion, age, disability, sexual orientation, gender identity, military status, veteran status or any other legally protected status.