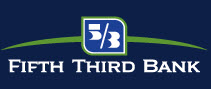 Fifth Third Bank

Managing Director I, Institutional Sales-Memphis, TN

in

Memphis

,

Tennessee
JOB DESCRIPTION:
Fifth Third Bank is one of the top-performing banks in the country, with a heritage that spans more than 150 years. We've staked our claim on looking at things differently to making banking a Fifth Third Better. This applies to our relationships with customers and employees alike.
We employ about 18,000 people, and what we offer is:
# A chance for employees to build their future, with supportive career development and financial wellness programs.
# An environment where we win together. We celebrate achievement and work collaboratively. We're also a three-time Gallup Great Workplace honoree.
# An invitation to impact lives in a positive and lasting way. Everything we do is geared toward improving lives. That's fun and exciting.
It comes down to the fact that Fifth Third is a warm and caring place to with which to grow # as a customer or as a team member.
Fifth Third Bank's Wholesale division offers banking, cash management, and financial services to large and middle market businesses, government, and specialized industries. In addition to traditional lending and depository offerings, our commercial products and services include global cash management, foreign exchange and international trade finance, derivatives and capital markets services, asset-based lending, real estate finance, commercial leasing, and syndicated finance. We are a team of professionals focused on delivering innovative and client-specific solutions that leverage the Bank's expertise in treasury management, capital markets, and international products and services. Our sales process drives the delivery of financial solutions through a relationship team consisting of subject-matter experts who ensure all aspects of our client's needs are assessed and met.
GENERAL FUNCTION: Responsible for developing and maintaining profitable distribution of fixed
income product in assigned territory through sales of primary and secondary market investment
products to institutional clients.
Responsible and accountable for risk by openly exchanging ideas and opinions, elevating concerns, and personally following policies and procedures as defined. Accountable for always doing the right thing for customers andcolleagues,andensuresthatactions and behaviors drive a positive customer experience. While operating within the Bank's risk appetite, achieves results by consistently identifying, assessing, managing, monitoring, and reporting risks of all types.
ESSENTIAL DUTIES & RESPONSIBILITIES:
I. Develop and maintain customer relationships through prospecting and account maintenance
activities.
II. Develop and maintain relationships with other corporate calling officers including Public Funds,
Financial Institutions, Real Estate Capital Markets, Corporate Trust and others.
III. Provide manager with monthly recap of activity and developmental needs.
IV. Maintain currency on new products and industry trends.
V. Develop working knowledge of banking services that may be applicable to clients and
prospects.
VI. Develop new and creative approaches to customer relationship building.
VII. Develop understanding of back-office operations that support sales effort, and establish
working relationship with back-office personnel.
VIII. Provide market feedback to fixed income traders and underwriters.
IX. Generate revenue at level exceeding goal determined by Sales Manager.
X. Make customer/prospect referrals to other corporate calling officers and document same.
XI. Represent department at seminars, trade shows, industry forums.
XII. Provide manager with revenue generation/cost savings ideas.
SUPERVISORY RESPONSIBILITIES: Responsible for providing employees timely, candid and
constructive performance feedback; developing employees to their fullest potential and provide
challenging opportunities that enhance employee career growth; developing the appropriate talent
pool to ensure adequate bench strength and succession planning; recognizing and rewarding
employees for accomplishments.
MINIMUM KNOWLEDGE, SKILLS AND ABILITIES REQUIRED:
Education: Bachelors degree in Accounting or Finance or Business related field. MBA or CFA
preferred.
Experience:
Five years experience in banking, accounting or finance.
Computer/Technical: Securities Industry Essentials (SIE), Series 7, 63 required. Securities Industry Essentials (SIE), Series 53 and 79 optional
Thorough knowledge of and ability to use software programs such as Word, Excel, Lotus 1-2-3, PowerPoint and MUNEX 2000
Fifth Third Bank is proud to have an engaged and inclusive culture and to promote and ensure equal employment opportunity in all employment decisions regardless of race, color, gender, national origin, religion, age, disability, sexual orientation, gender identity, military status, veteran status or any other legally protected status.