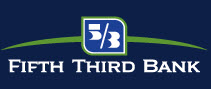 Job Information
Fifth Third Bank

Commercial RM II

in

INDIANAPOLIS

,

Indiana
JOB DESCRIPTION:
Fifth Third Bank is one of the top-performing banks in the country, with a heritage that spans more than 150 years. We've staked our claim on looking at things differently to making banking a Fifth Third Better. This applies to our relationships with customers and employees alike.
We employ about 18,000 people, and what we offer is:
# A chance for employees to build their future, with supportive career development and financial wellness programs.
# An environment where we win together. We celebrate achievement and work collaboratively. We're also a three-time Gallup Great Workplace honoree.
# An invitation to impact lives in a positive and lasting way. Everything we do is geared toward improving lives. That's fun and exciting.
It comes down to the fact that Fifth Third is a warm and caring place to with which to grow # as a customer or as a team member.
Fifth Third Bank's Wholesale division offers banking, cash management, and financial services to large and middle market businesses, government, and specialized industries. In addition to traditional lending and depository offerings, our commercial products and services include global cash management, foreign exchange and international trade finance, derivatives and capital markets services, asset-based lending, real estate finance, commercial leasing, and syndicated finance. We are a team of professionals focused on delivering innovative and client-specific solutions that leverage the Bank's expertise in treasury management, capital markets, and international products and services. Our sales process drives the delivery of financial solutions through a relationship team consisting of subject-matter experts who ensure all aspects of our client's needs are assessed and met.
GENERAL FUNCTION: Responsible for profitable business development and monitor the quality of an existing portfolio of companies with annual gross sales of at least $10 Million within a specific geographic area. Ability to lead andcoordinatewithOneBankpartners to create and implement a relationship strategy for assigned clients and prospects. This position requires a strong understanding of commercial credit, commercial products and financial statement analysis, in ordertoofferbeneficialbankingsolutions (e.g. loans, treasury management, capital markets) based on clients and prospects needs. The incumbent will have a deeper skill set and competencies to call on larger clients and more sophisticated credits. Thisroleisexpected toactivelyparticipate in community activities.
Responsible and accountable for risk by openly exchanging ideas and opinions, elevating concerns, and personally following policies and procedures as defined. Accountable for always doing the right thing for customers and colleagues, and ensures thatactions and behaviors drive a positive customer experience. While operating within the Bank's risk appetite, achieves results by consistently identifying, assessing, managing, monitoring, and reporting risks of all types.
ESSENTIAL DUTIES & RESPONSIBILITIES:
Business Development
. Prospect for clients independently by utilizing referral sources, existing clients and centers of influence.
. Develop and implement business plan to achieve financial goals and qualitative measurements.
. Work closely with Fifth Third internals "One Bank" partners to deepen existing relationships and acquire new prospective relationships.
. Attend community and/or specific industry forums, conferences and/or meetings in order to broaden relationship networks, referral sources and continually deepen knowledge of trends, practices, services and the competitive landscape.
Portfolio Management
. Work with product partners (Treasury Management., Capital Markets, and Wealth Management etc.) analyze, evaluate and develop a tailored relationship strategy for each client or prospect.
. Ensure that customer relationships are managed to maximize the opportunity for the bank, while taking into account Bank risk and customer needs.
Client Experience
. Meet with customers on a regular basis to enhance the trusted advisor relationship and ensure business needs are being met.
. Utilize consultative sales skills, commercial playbook principles and call reporting plans to enhance client experience
. Utilize the Bank's Customer Relationship Management (CRM) system for client activity tracking, call reports and pipeline management
Credit Excellence
. Partner with Credit and on credit requests and adhere to established Portfolio Management guidelines.
. Analyze and interpret financial information provided to determine the right questions to ask to decide on the credit request that should be pursued.
. Achieve credit standards and metrics in regard to asset quality, credit administration (matured/renewals, financial statement documents, covenant data integrity, matured notes and document exception) and RAROC
SUPERVISORY RESPONSIBILITIES: None
MINIMUM KNOWLEDGE & SKILLS REQUIRED:
. Bachelor's or Masters degree in Business (e.g. Business Administration, Finance, Accounting) or equivalent work experience preferred
. Minimum of 4 years Commercial Banking experience, preferably at least 3 years in a sales role
. Formalized commercial credit training or equivalent credit experience required. Ability to structure for moderately complex financial situations.
. Proven ability to build new and existing client business translating to increased revenue and provide a positive client experience.
. Strong business acumen, to include detailed analysis, review of financial statements and understanding of accounting principles.
. Thorough knowledge of Commercial, Treasury Managment, and alternative lending and financing options
. Ability to assess client needs, drivers of profitability, and corporate/personal life cycle optimizing financial solutions.
. Ability to build strong "One Bank" internal partnerships to provide holistic solutions for the clients business and personal financial goals
. Communicates with impact to a group -Understands the audience and adjust communication as is appropriate level of detail for the audience; captures and holds the audience attention
. Proven track record of identification and understanding of business issues, problems, and opportunities and the ability to create relevant options for addressing problems/opportunities to achieve desire red outcomes
. Demonstrates strong verbal and written communication skills, with particular emphasis on experience in face-to-face negotiations.
. Proven ability to work in a team-based sales environment.
. Must be proficient in all Microsoft Office software; familiarity with prospecting and CRM sales tools preferred.
. Regional /local travel
WORKING CONDITIONS:
. Normal office environment with little exposure to dust, noise, temperature and the like.
. Extended viewing of CRT screen.
. Frequent travel possible depending on assignment.
Fifth Third Bank is proud to have an engaged and inclusive culture and to promote and ensure equal employment opportunity in all employment decisions regardless of race, color, gender, national origin, religion, age, disability, sexual orientation, gender identity, military status, veteran status or any other legally protected status.