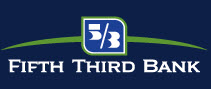 Job Information
Fifth Third Bank

Retail Personal Banker II - Mature - Glenview

in

Glenview

,

Illinois
JOB DESCRIPTION:
Fifth Third Bank is one of the top-performing banks in the country, with a heritage that spans more than 150 years. We've staked our claim on looking at things differently to making banking a Fifth Third Better. This applies to our relationships with customers and employees alike.
We employ about 18,000 people, and what we offer is:
# A chance for employees to build their future, with supportive career development and financial wellness programs.
# An environment where we win together. We celebrate achievement and work collaboratively. We're also a three-time Gallup Great Workplace honoree.
# An invitation to impact lives in a positive and lasting way. Everything we do is geared toward improving lives. That's fun and exciting.
It comes down to the fact that Fifth Third is a warm and caring place to with which to grow # as a customer or as a team member.
In Retail at Fifth Third Bank, we continue to focus on delivering a world-class customer experience by keeping the customer at the center of everything we do. Our teams are fully committed to working as One Bank to provide our customers the financial support they need when they need it. Being a Fifth Third better means we are there for our customers and ready to earn their trust and confidence when providing solutions for their needs.
GENERAL FUNCTION:
The Personal Banker II position will provide an exceptional customer experience by building and maintaining long lasting relationships with existing and prospective customers. Helping customers to understand and address their financial needs, thebankerwill provide solutions that span across the customer's lifecycle by utilizing our consultative sales and service process.
Responsible and accountable for risk by openly exchanging ideas and opinions, elevating concerns, and personally following policies and procedures as defined. Accountable for always doing the right thing for customers and colleagues, and ensuresthatactions and behaviors drive a positive customer experience. While operating within the Bank's risk appetite, achieves results by consistently identifying, assessing, managing, monitoring, and reporting risks of all types.
ESSENTIAL DUTIES & RESPONSIBILITIES:
.Create a memorable customer experience by proactively building, maintaining, and growing relationships in a assigned book of business through various communication channels
.Use of a consultative approach with current or prospective customers to uncover and identify their needs while tailoring recommendations/solutions
.Maintain a well-developed, working knowledge of products, services, and processes offered
.Work collaboratively with internal partners to ensure customer's needs are met
.Analyze customer credit data and other related financial information to ensure customers are in the appropriate solutions that align with their needs
.Follow the Bancorp Code of Business Conduct and Ethics and other related policies, modeling the ethical behavior expected from every employee within the Bancorp
.Other duties as assigned
MINIMUM KNOWLEDGE, SKILLS AND ABILITIES REQUIRED:
.High School Diploma/GED and 1 year customer service experience, or college degree or equivalent military experience
.Experience in a sales environment required; experience in financial industry a plus
.Demonstrated ability to develop comfort level with both new household acquisitions and deepening customer relationships
.Ability to professionally represent Fifth Third Bank in verbal and written communication
.Capable of analyzing credit and financial information
.Exhibits business acumen
.Demonstrated ability in making sound decisions
.This position requires S.A.F.E. Act registration at the time of employment through the Nationwide Mortgage Licensing System (NMLS). The NMLS web site (mortgage.nationwidelicensingsystem.org) provides the MU4R questions and registration requiredforemployment in this position
WORKING CONDITIONS:
.Normal office environment
.Extended viewing of computer screens
.Periodic travel within the Bancorp footprint to attend meetings and/or training
Fifth Third Bank is proud to have an engaged and inclusive culture and to promote and ensure equal employment opportunity in all employment decisions regardless of race, color, gender, national origin, religion, age, disability, sexual orientation, gender identity, military status, veteran status or any other legally protected status.