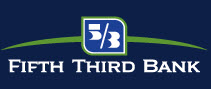 Fifth Third Bank

Licensed Invest Support Specialist II

in

CLEVELAND

,

Ohio
JOB DESCRIPTION:
Fifth Third Bank is one of the top-performing banks in the country, with a heritage that spans more than 150 years. We've staked our claim on looking at things differently to making banking a Fifth Third Better. This applies to our relationships with customers and employees alike.
We employ about 18,000 people, and what we offer is:
# A chance for employees to build their future, with supportive career development and financial wellness programs.
# An environment where we win together. We celebrate achievement and work collaboratively. We're also a three-time Gallup Great Workplace honoree.
# An invitation to impact lives in a positive and lasting way. Everything we do is geared toward improving lives. That's fun and exciting.
It comes down to the fact that Fifth Third is a warm and caring place to with which to grow # as a customer or as a team member.
The Wealth and Asset Management division puts more than 100 years of experience to work to help individual, business, and institutional clients build and manage their wealth. Better ideas # and better solutions # begin with better listening. Listening to our clients is at the heart of our strategy to help our clients achieve their financial goals.
GENERAL FUNCTION: The Licensed Investment Support Specialist II provides office management support for registered securities representatives (e.g., Investment Executives, or Wealth Management Advisors).
Responsible and accountable for risk by openly exchanging ideas and opinions, elevating concerns, and personally following policies and procedures as defined. Accountable for always doing the right thing for customers and colleagues, andensuresthatactions and behaviors drive a positive customer experience. While operating within the Bank's risk appetite, achieves results by consistently identifying, assessing, managing, monitoring, and reporting risks of all types.
ESSENTIAL DUTIES AND RESPONSIBILITIES:
.Provide daily administrative support to designated registered representatives, and existing and potential clients.
.Provide guidance to the banking center partners as requested.
.Process and follow-up operations duties linked to new/existing accounts, risk management, marketing support, order entry etc.
.Perform account maintenance including opening new accounts, money transfer requests, executing orders, address changes, etc.
.Ensure that all assigned trading transactions are executed in a timely and accurate manner, and that all documentation is maintained to standards
.Maintain close contact with clients in order to ensure that they are informed about industry changes while deepening the relationship and serving the best interest of the client.
.Educate and coach business partners on current market conditions, products, compliance and operational duties.
.Support multiple registered securities representatives or representatives with very large books of business.
.Handle various administrative functions for the registered securities representatives including but not limited to executing trades.
.Ensure that all trading activity complies with federal and internal compliance regulations and guidelines.
.Work closely with Banking Center or Private Bank partners to identify new client opportunities and deepen existing client relationships.
.Help with onboarding of Investment Executives, Wealth Management Advisors, or Licensed Investment Support Specialists as requested.
.Perform other projects or duties as assigned.
SUPERVISORY RESPONSIBILITIES: None.
MINIMUM KNOWLEDGE, SKILLS AND ABILITIES REQUIRED:
.High school diploma or equivalent. Bachelors degree in Finance, Economics, or Business Management preferred.
.Securities Industry Essentials (SIE), Series 7, 66 (or 65 and 63), appropriate state resident insurance licenses for Life, Health, Long Term Care, and Variable Annuity certification are required as documented in the Fifth Third SecuritiesLicensingGuidelines.
.Five (5) years of brokerage or related financial services experience.
.Excellent understanding of the financial industry, compliance regulations, daily operational duties and investment brokerage/banking products. Prior Brokerage experience preferred.
.Excellent communication and organizational skills.
.Must be able to work independently with limited supervision.
.Must be able to prioritize and effectively manage multiple tasks at once.
.Intermediate computer skills with demonstrated knowledge of Microsoft Word, Excel, and Power Point.
.Strong verbal and written communication and negotiation skills.
.Ability to meet deadlines under pressure utilizing excellent time management skills.
WORKING CONDITIONS:
.Normal office environment with little exposure to dust, noise, temperature and the like.
Fifth Third Bank is proud to have an engaged and inclusive culture and to promote and ensure equal employment opportunity in all employment decisions regardless of race, color, gender, national origin, religion, age, disability, sexual orientation, gender identity, military status, veteran status or any other legally protected status.