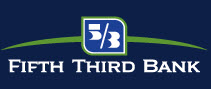 Job Information
Fifth Third Bank

Sr. Mgr, IS Architecture & Strategy

in

CINCINNATI

,

Ohio
JOB DESCRIPTION:
Fifth Third Bank is one of the top-performing banks in the country, with a heritage that spans more than 150 years. We've staked our claim on looking at things differently to making banking a Fifth Third Better. This applies to our relationships with customers and employees alike.
We employ about 18,000 people, and what we offer is:
# A chance for employees to build their future, with supportive career development and financial wellness programs.
# An environment where we win together. We celebrate achievement and work collaboratively. We're also a three-time Gallup Great Workplace honoree.
# An invitation to impact lives in a positive and lasting way. Everything we do is geared toward improving lives. That's fun and exciting.
It comes down to the fact that Fifth Third is a warm and caring place to with which to grow # as a customer or as a team member.
Information Technology's vision is to be recognized as an industry-leading services company by efficiently delivering solutions and services our customers can rely on. We strive to create a business-focused team that drives significant value for the Company while building customer-centric service delivery models through the integration of technologies, data, and processes. Our customers' trust is earned through the effective delivery of resilient, secure products and services while balancing business needs with industry and regulatory requirements.
Fifth Third Information Technology is comprised of several areas including: Commercial IT, Consumer IT, Payments IT, Infrastructure IT, Enterprise and Corporate Applications as well as IT Security and Risk.
GENERAL FUNCTION: Responsible for effectively managing the Information Security architecture staff, while providing strategic direction, management, and support on decisions and priorities regarding the enterprise's Information Securitypostureandfuturestrategy. Collaborates with Information Security leadership, business leaders and technical stakeholders to proactively address Information Security risks, while achieving business objectives, meeting regulatory requirements,andaddressingemergingthreats. Provides guidance around these objectives and requirements while leveraging a risk-based approach, which maximizes business value.
Responsible and accountable for risk by openly exchanging ideas and opinions, elevating concerns, and personally following policies and procedures as defined. Accountable for always doing the right thing for customers and colleagues, and ensuresthatactions and behaviors drive a positive customer experience. While operating within the Bank#s risk appetite, achieves results by consistently identifying, assessing, managing, monitoring, and reporting risks of all types.
ESSENTIAL DUTIES & RESPONSIBILITIES:
. Manages and sets priorities for the Information Security Architecture Team.
. Responsible for architectural elements associated with creating Information Security strategic plans, to include understanding and leveraging technology across the enterprise to reduce technological capability duplication andincreaseFifthThird'sefficiency and ability to monitor and control Information Security functions.
. Must work across organizational boundaries to ensure Fifth Third's various technology groups are synchronized, while reducing duplication of effort and increasing
. Acts as an internal consultant, advocate, mentor, and change agent. Viewed as an Information Security expert and critical technical resource across technical areas and business segments.
. Represents Information Security at enterprise review meetings (ITAC, NPI Reviews, Production Readiness, etc.).
. Plays a key role as the information security architect for projects and initiatives. Responsible for detailed security architecture and design for highly complex projects.
. Collaborates with the Business Controls organization and Information Security leadership to define Information Security strategic goals and roadmaps.
. Ensures that new projects, products, enhancements or initiatives align with the Information Security strategic goals.
. Establishes cross-organization relationships to ensure security architecture decisions are aligned with organizational goals and that security risk and concerns are appropriately articulated to leadership.
. Maintains and demonstrates an expert understanding of enterprise systems, policies, standards, regulatory requirements and business drivers, while ensuring compliance is met.
. Coaches and mentors staff.
. Other duties as required.
SUPERVISORY RESPONSIBILITIES:
Responsible for providing employees timely, candid and constructive performance feedback; developing all employees to their fullest potential and provide challenging opportunities that enhance employee career growth; developing theappropriatetalentpoolto ensure adequate bench strength and succession planning; recognizing and rewarding employees for accomplishments.
MINIMUM KNOWLEDGE, SKILLS AND ABILITIES REQUIRED:
. Bachelor's degree in related discipline with 10 or more years of experience.
. Interdisciplinary experience in the following areas: Security Architecture & Design, Identity & Access Management, Network Security, Application Security & Secure Coding, Security Governance & Risk Management, Cryptographic Mechanisms,Policy&Standarddevelopment.
. Ability to manage multiple, diverse tasks simultaneously and effectively prioritize work.
. Excellent communications skills and the ability to build effective relationships with business leaders and stakeholders (technical and non-technical).
. Strong collaboration, communication, problem solving, conceptual and analytical skills.
. CISSP required.
Fifth Third Bank is proud to have an engaged and inclusive culture and to promote and ensure equal employment opportunity in all employment decisions regardless of race, color, gender, national origin, religion, age, disability, sexual orientation, gender identity, military status, veteran status or any other legally protected status.