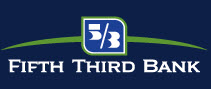 Fifth Third Bank

Software Engineer (Mobile, Java Services, or Client)

in

Cincinnati

,

Ohio
JOB DESCRIPTION:
Fifth Third Bank is one of the top-performing banks in the country, with a heritage that spans more than 150 years. We've staked our claim on looking at things differently to making banking a Fifth Third Better. This applies to our relationships with customers and employees alike.
We employ about 18,000 people, and what we offer is:
# A chance for employees to build their future, with supportive career development and financial wellness programs.
# An environment where we win together. We celebrate achievement and work collaboratively. We're also a three-time Gallup Great Workplace honoree.
# An invitation to impact lives in a positive and lasting way. Everything we do is geared toward improving lives. That's fun and exciting.
It comes down to the fact that Fifth Third is a warm and caring place to with which to grow # as a customer or as a team member.
Information Technology's vision is to be recognized as an industry-leading services company by efficiently delivering solutions and services our customers can rely on. We strive to create a business-focused team that drives significant value for the Company while building customer-centric service delivery models through the integration of technologies, data, and processes. Our customers' trust is earned through the effective delivery of resilient, secure products and services while balancing business needs with industry and regulatory requirements.
Fifth Third Information Technology is comprised of several areas including: Commercial IT, Consumer IT, Payments IT, Infrastructure IT, Enterprise and Corporate Applications as well as IT Security and Risk.
GENERAL FUNCTION:
As a member of an agile squad, responsible for implementing new features and enabling capabilities using modern software engineering tools and practices. Adheres to practices and standards, set by communities of practice, and contributes to a culture of continuous improvement. Shares responsibility and accountability for risk by openly exchanging ideas and opinions, elevating concerns, and personally following policies and procedures as defined. Doing the right thing for customers and colleaguesensuresthat actions and behaviors drive a positive customer experience.
Responsible and accountable for risk by openly exchanging ideas and opinions, elevating
concerns, and personally following policies and procedures as defined. Accountable for always
doing the right thing for customers and colleagues, and ensures that actions and behaviors drive
a positive customer experience. While operating within the Bank's risk appetite, achieves results
by consistently identifying, assessing, managing, monitoring, and reporting risks of all types.
DUTIES AND RESPONSIBILITIES:
. Implement new features while maintaining overall quality of software
. Contribute to a culture of learning by documenting and sharing technical knowledge as a developer on an agile squad
. Participate in developer communities of practice by following best practices, participating in code reviews, and sharing knowledge
. Remain current on relevant technology trends
. Participate in researching and resolving customer issues
. Other duties as assigned
SUPERVISORY RESPONSIBILITIES: None
MINIMUM KNOWLEDGE, SKILLS AND ABILITIES REQUIRED:
. Bachelor's degree in Computer Science/Information Systems or comparable with 0-3 years of software development experience
. Knowledge of object-oriented design and development
. Experience with one or more of the following programing languages:
o Java (8 or above)
o JavaScript and TypeScript
o Swift
o Kotlin
. Familiarity with relational databases and SQL
. Experience with any of the following, a plus:
o Spring Framework
o Spring Boot
o Gradle
o Docker
o Node.js
o Angular
. Understanding of basic networking concepts
. Experience with version control solutions, preferably Git/GitHub
. Understanding of the full software development lifecycle
. Familiarity with security best practices for software development
. Strong problem-solving skills
Fifth Third Bank is proud to have an engaged and inclusive culture and to promote and ensure equal employment opportunity in all employment decisions regardless of race, color, gender, national origin, religion, age, disability, sexual orientation, gender identity, military status, veteran status or any other legally protected status.