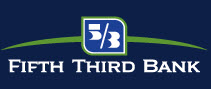 Fifth Third Bank

Quantitative Analyst Positions - Card Services

in

CINCINNATI

,

Ohio
JOB DESCRIPTION:
Fifth Third Bank is one of the top-performing banks in the country, with a heritage that spans more than 150 years. We've staked our claim on looking at things differently to making banking a Fifth Third Better. This applies to our relationships with customers and employees alike.
We employ about 18,000 people, and what we offer is:
# A chance for employees to build their future, with supportive career development and financial wellness programs.
# An environment where we win together. We celebrate achievement and work collaboratively. We're also a three-time Gallup Great Workplace honoree.
# An invitation to impact lives in a positive and lasting way. Everything we do is geared toward improving lives. That's fun and exciting.
It comes down to the fact that Fifth Third is a warm and caring place to with which to grow # as a customer or as a team member.
GENERAL FUNCTION:
This job posting is for Card Services, Sr. Quantitative Analyst, and similar positions within the Card Services/Payments team. The position may be filled at a higher level based on the candidate's level of experience.
The individual in this role will develop, execute and analyze data based strategies to improve the acquisition and overall profitability of credit cards customers. This role will have broad latitude to influence pricing, product design, segmentation and marketing across the entire card business.
Responsible and accountable for risk by openly exchanging ideas and opinions, elevating concerns, and personally following policies and procedures as defined. Accountable for always doing the right thing for customers and colleagues, and ensures that actions and behaviors drive a positive customer experience. While operating within the Bank's risk appetite, achieves results by consistently identifying, assessing, managing, monitoring, and reporting risks of all types.
DUTIES & RESPONSIBILITIES:
# Design tests to generate insights and improve understanding of our customers
# Roll out and continually optimize winning strategies
# Effectively lead project teams in a highly matrixed environment
# Communicate effectively with senior leadership within the Payments organization
# Develop Card Services analytical acumen through data driven decision-making
# Perform adhoc portfolio analysis in a fast paced and dynamic business environment
# Move quickly to identify, understand, and deliver solutions to address internal or external findings
MINIMUM KNOWLEDGE, SKILLS AND ABILITIES REQUIRED:
Basic Qualifications
# Bachelor's degree in quantitative discipline (e.g. science, technology, engineering, math, or economics)
# Experience in data mining using SAS or SQL
Preferred Skills/Experience
# 1+ years of demonstrated analytical experience
# Background in price sensitive consumer industries (credit, travel/hospitality, retail)
# Experience with quantitative marketing and market research techniques
# Comfort ensuring test designs are statistically grounded
# Demonstrated management, leadership and interpersonal skills
# Strong product management, design and development skills
# Excellent verbal and written communication skills
Fifth Third Bank is proud to have an engaged and inclusive culture and to promote and ensure equal employment opportunity in all employment decisions regardless of race, color, gender, national origin, religion, age, disability, sexual orientation, gender identity, military status, veteran status or any other legally protected status.