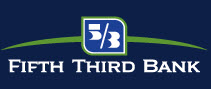 Fifth Third Bank

HR Specialist-HRRG

in

CINCINNATI

,

Ohio
JOB DESCRIPTION:
Fifth Third Bank is one of the top-performing banks in the country, with a heritage that spans more than 150 years. We've staked our claim on looking at things differently to making banking a Fifth Third Better. This applies to our relationships with customers and employees alike.
We employ about 18,000 people, and what we offer is:
# A chance for employees to build their future, with supportive career development and financial wellness programs.
# An environment where we win together. We celebrate achievement and work collaboratively. We're also a three-time Gallup Great Workplace honoree.
# An invitation to impact lives in a positive and lasting way. Everything we do is geared toward improving lives. That's fun and exciting.
It comes down to the fact that Fifth Third is a warm and caring place to with which to grow # as a customer or as a team member.
At Fifth Third Bank, the Human Capital division provides strategic human resources functions to attract, develop, retain and engage a skilled and diverse workforce. We are a team of professionals who strive to provide the best opportunities in the marketplace and be recognized as an Employer of Choice. We are focused on operational excellence, culture and talent optimization to support the needs of our business and realize a vision to have the highest performing talent in roles critical to achieving our Bancorp objectives.
GENERAL FUNCTION: Responsible for day-to-day operational management, coordination, and support for Regional Human Resources projects interspersed with Affiliate tasks that help deliver the regional projects. Position implements coordination, formulatescommunications, and maintains tracking and reporting of Human Resources operating practices across the Region for Talent Management, Performance Management, Compensation Audits, HR Manager Tools changes, and various other projects.
Responsible and accountable for risk by openly exchanging ideas and opinions, elevating concerns, and personally following policies and procedures as defined. Accountable for always doing the right thing for customers and colleagues, and ensures that actions and behaviors drive a positive customer experience. While operating within the Bank#s risk appetite, achieves results by consistently identifying, assessing, managing, monitoring, and reporting risks of all types.
ESSENTIAL DUTIES AND RESPONSIBILITIES:
Assists in preparation and distribution of Regional communications which may include simplification of processes.

Responsible for follow-up tracking and reporting necessary to meet Regional deadlines.

May have influence on resolution of time management issues related to Human Resources projects.

Through effective communications, develops processes and timely reporting, to influence management and employees to work as effectively as possible on required Human Resources tasks, such as Talent Management, Performance Management, Compensationprocess, etc.

Makes decisions related to simplifying and streamlining processes, reporting, and communication of major HR projects across the Region, including but not limited to Talent Management, Performance Management, Manager Tools changes, Salary tracking, etc.* Standardizes Talent Discussion worksheets (setup and populated) to be presented by HR Business Partners at Regional Talent Management Meetings.

Serves as primary contact for HR Business Partners to ensure completion of the data within the Talent Management system.

Completes analyses for high-potential employees, repeat successors, or any inconsistencies in employee data that requires the attention of the HR Business Partner(s).

As an expert applications user, provides technical support for proprietary HR applications such as, Talent and Peformance management system for regional reporting and tracking, Microsoft 2007, Access databases. Often consulted on "how-tos" ortechnical expertise for the various software applications used within HR.

Acts as liaison with HR Operations to modify Manager Tools tables for the region.

Provides insight into user experience of HR systems and provides suggestions and requests for application improvements.

Documents user experience screen shots ad-hoc to assist managers in communicating effectively with employees through user-error of various systems.

Creates and develops reporting from Essbase for HR Managers. Successful detail application navigation is required to provide a succinct yet comprehensive Management view into the Talent and Performance Management system, creating Essbase Reports thatare Manager friendly, and creating some Access databases for longer term reporting.

Identifies and resolves work flow issues and assists management in the implementation of policies and procedures.

Functions as the "technical" expert in their assigned area.

Proactively works to address, analyze, and improve operational efficiencies and effectiveness for the region.
SUPERVISORY RESPONSIBILITIES: None
MINIMUM KNOWLEDGE & SKILLS REQUIRED:
College degree in Human resources or related area preferred.

Requires 2 to 5 years of Human Resources generalist experience.

Advanced computer skills preferred.

Ability to coordinate multiple large projects and requests required.

Excellent verbal, written, interpersonal and consultative communication skills and ability to interact well with all organizational levels.

Ability to work in matrix environment across affiliates and line of business; collaborate with all stakeholders.

Demonstrated conflict resolution, influence and negotiation skills.
Fifth Third Bank is proud to have an engaged and inclusive culture and to promote and ensure equal employment opportunity in all employment decisions regardless of race, color, gender, national origin, religion, age, disability, sexual orientation, gender identity, military status, veteran status or any other legally protected status.