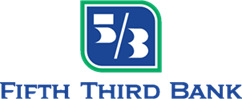 Job Information
Fifth Third Bank, N.A.

Commercial Data Analyst

in

Cincinnati

,

Ohio
Make banking a Fifth Third better®
We connect great people to great opportunities. Are you ready to take the next step? Discover a career in banking at Fifth Third Bank.
GENERAL FUNCTION:Partners with senior management to identify, prioritize, track and execute strategic initiatives within the team. Responsible for developing reporting, analytics, metrics and key performance indicators while also providing in-depth analysis and recommendations for
improving/enhancing line of business and affiliate performance. Coordinates with the LOB Finance Division and Line of Business to ensure consistency in reaching financial goals. Focus on providing value-added analysis and recommendations to support business growth. Lead the education and development of less experienced staff.
Responsible and accountable for risk by openly exchanging ideas and opinions, elevating concerns, and personally following policies and procedures as defined. Accountable for always doing the right thing for customers and colleagues, and ensures that actions and behaviors drive a positive customer experience. While operating within the Bank's risk appetite, achieves results by consistently identifying, assessing, managing, monitoring, and reporting risks of all types.
ESSENTIAL DUTIES AND RESPONSIBILITIES:
Successfully execute reporting and analytics. Analyzes data to make proactive recommendations/solutions to drive and enhance department performance.

Document, evaluate and improve design of reports and processes to ensure that analytical tools evolve as the business changes.

Develops trend analyses and other quantitative reports to determine business trends.

Partners with leaders to further analyze data and develop recommendations for improvement.

Understands and leads peers in the identification of key business factors (both internal and external) that impact the business.

Maintain an up to date knowledge base to keep current on existing and emerging issues; apply this knowledge to assist business managers in growing their business.

Develop recommendations and action plans to support growth and eliminate or mitigate observed risks.

Business Intelligence (i.e., key performance indicators, executive dashboards, reporting).

Creates capacity planning models in partnership with each business unit. Adjusts model based on business needs and provides recommendations and solution (i.e. load balancing) to drive business performance.

Establishes, fosters and maintains working relationships with peers and management within Bancorp, lines of business, Affiliate partners and other key stakeholders. (i.e., working with Finance and other lines of business on financial goals.)

Leads junior level staff.

Develop analytical models to identify patterns in data.

Prepares and analyzes monthly reports for assigned line of business and affiliates.

Investigates and documents unusual items, in addition to monthly ad-hoc reports, data analysis, and recommendations.

Performs maintenance on existing schedules and reports for changes to information.

Documents, evaluates and improves design of reports and processes to ensure that analytical tools evolve as the business changes.

Develop trend analyses and other quantitative reports to determine business trends.

Responsible for managing data sources that support incentive plan administration.
SUPERVISORY RESPONSIBILITIES:
Provides guidance to less experienced staff, but no direct supervisory responsibilities.
MINIMUM KNOWLEDGE, SKILLS AND ABILITIES REQUIRED:
Bachelor's degree or equivalent experience in Analytics, Data Science, Business Management, Finance, Accounting, Statistics, Economics, Mathematics, Computer Science, Information Technology or related field.

Typically requires minimum of 4-6 years work experience.

Typically requires 2-3 years of experience working with advanced analytical tools.

Demonstrated ability to translate business requirements into solutions utilizing a customer-friendly approach.

Demonstrated ability to analyze data and recommend business specific solutions and recommendations.

Excellent problem solving skills.

Excellent verbal and written communication skills.

Demonstrated ability to manage multiple projects and priorities and work in a fast paced environment required.

Strong leadership and organizational skills.

Ability to work independently, as well as in a team environment.

Proficiency with Microsoft Office software, including Word, Excel, Access, PowerPoint, etc.

Ability to maintain professional composure in a dynamic work environment that often requires management/completion of multiple tasks.

Normal office environment with little exposure to dust, noise, temperature and the like.

Extended viewing of a CRT screen.
Commercial Data Analyst
LOCATION -- Cincinnati, Ohio 45202
Fifth Third Bank, National Association is proud to have an engaged and inclusive culture and to promote and ensure equal employment opportunity in all employment decisions regardless of race, color, gender, national origin, religion, age, disability, sexual orientation, gender identity, military status, veteran status or any other legally protected status.