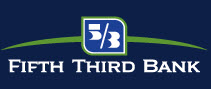 Fifth Third Bank

Associate Private Banker.

in

CINCINNATI

,

Ohio
JOB DESCRIPTION:
Fifth Third Bank is one of the top-performing banks in the country, with a heritage that spans more than 150 years. We've staked our claim on looking at things differently to making banking a Fifth Third Better. This applies to our relationships with customers and employees alike.
We employ about 18,000 people, and what we offer is:
# A chance for employees to build their future, with supportive career development and financial wellness programs.
# An environment where we win together. We celebrate achievement and work collaboratively. We're also a three-time Gallup Great Workplace honoree.
# An invitation to impact lives in a positive and lasting way. Everything we do is geared toward improving lives. That's fun and exciting.
It comes down to the fact that Fifth Third is a warm and caring place to with which to grow # as a customer or as a team member.
The Wealth and Asset Management division puts more than 100 years of experience to work to help individual, business, and institutional clients build and manage their wealth. Better ideas # and better solutions # begin with better listening. Listening to our clients is at the heart of our strategy to help our clients achieve their financial goals.
GENERAL FUNCTION: Serves as a banking specialist for Private Bank clients, typically those with
more than $1,000,000 in investable assets, as well as assists more senior Private Banking staff in
servicing their client base. Provides deposit and lending expertise while collaborating with a
customized team of experts to consistently deliver advice-based solutions that simplify financial
complexity to achieve the client's goals. Builds skills, knowledge, and expertise needed to
advance to a Private Banker I position.
Responsible and accountable for risk by openly exchanging ideas and opinions, elevating concerns, and personally following policies and procedures as defined. Accountable for always doing the right thing for customers and colleagues, and ensuresthatactions and behaviors drive a positive customer experience. While operating within the Bank's risk appetite, achieves results by consistently identifying, assessing, managing, monitoring, and reporting risks of all types.
ESSENTIAL DUTIES AND RESPONSIBILITIES:
Prospects for clients by sourcing and building own pipeline of clients/opportunities.

Earns referrals from clients, internal business partners, and Centers of Influence.

Partners with Wealth Management Advisors (WMAs), internal business partners, and Centers of
Influence in the sales process to maximize new business opportunities.
Participates in the Life360 Process to identify cross-selling opportunities and to deliver
appropriate products and services.
Identifies referral opportunities across all service lines including IM&T, Brokerage, Insurance,
Wealth Planning, and Equity Risk Management while collaborating with the Wealth Management
Advisor (WMA).
Demonstrates sales, client contact, and relationship management skills including development of
targeted business plans.
Achieves annual sales and revenue goals as assigned.

Collaborates with WMAs and other specialists to ensure the Private Bank client experience is
delivered.
Delivers banking solutions based on the value ladder and the Fifth Third Private Bank story
following our Life360 Process.
Ensures service standards and metrics are met based on client banking needs and
segmentation.
Collaborates with WMAs to deliver advanced planning techniques.

Takes ownership for resolving client's banking issues.

Provides clients with current industry trends.

Challenges and collaborates with clients to articulate and achieve their financial goals.

Manages overall balance sheet, including both deposit and lending, to increase profitability and
enhance the client relationship.
Ensures prospect/client information is appropriately entered, updated, and managed in CRM, ensuring sales opportunities for prospects and clients are moved appropriately through all of the sales stages.

Utilizes lending and credit expertise to deliver credit solutions best suited to meet the client
objectives.
Proactively maintains asset quality of loan portfolio through managing loan renewals, monitoring
financial statements and maintaining current loan ratings.
Supports more senior Private Banking staff in servicing their client base. Serves as a resource
to these Private Bankers and their clients, learning from these interactions in preparation for a
larger role in the Private Bank.
SUPERVISORY RESPONSIBILITIES: None.
MINIMUM KNOWLEDGE & SKILLS REQUIRED:
BS/BA is required. Business Administration, Finance, or Economics concentrations are
preferred.
Brings a minimum of 3 years of successful sales/client service experience in commercial,
business and/or private banking services industry.
Experience operating in an environment that stresses both individual accountability and
team-based performance.
Exhibits a sense of urgency and a continual drive to results coupled with an ability to partner
effectively with management at all organizational levels.
Credit, underwriting and loan structuring skills.

Demonstrated knowledge of banking issues.

Demonstrates strong interpersonal and verbal and written communication skills.

Develops strong negotiation and presentation skills.

Uses effective problem solving and analytical skills.

Professional and community organizations involvement.

Computer / Technical: Ability to use all Microsoft Office software including: Word, Excel,
PowerPoint and Access.
This position requires S.A.F.E. Act registration at the time of employment through the
Nationwide Mortgage Licensing System (NMLS). The NMLS web site
(mortgage.nationwidelicensingsystem.org) provides the MU4R questions and registration required
for employment in this position.
Fifth Third Bank is proud to have an engaged and inclusive culture and to promote and ensure equal employment opportunity in all employment decisions regardless of race, color, gender, national origin, religion, age, disability, sexual orientation, gender identity, military status, veteran status or any other legally protected status.