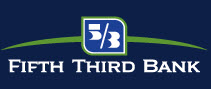 Job Information
Fifth Third Bank

Financial Center Manager Associate - 222 South Riverside Plaza Chicago IL

in

Chicago

,

Illinois
JOB DESCRIPTION:
Fifth Third Bank is one of the top-performing banks in the country, with a heritage that spans more than 150 years. We've staked our claim on looking at things differently to making banking a Fifth Third Better. This applies to our relationships with customers and employees alike.
We employ about 18,000 people, and what we offer is:
# A chance for employees to build their future, with supportive career development and financial wellness programs.
# An environment where we win together. We celebrate achievement and work collaboratively. We're also a three-time Gallup Great Workplace honoree.
# An invitation to impact lives in a positive and lasting way. Everything we do is geared toward improving lives. That's fun and exciting.
It comes down to the fact that Fifth Third is a warm and caring place to with which to grow # as a customer or as a team member.
In Retail at Fifth Third Bank, we continue to focus on delivering a world-class customer experience by keeping the customer at the center of everything we do. Our teams are fully committed to working as One Bank to provide our customers the financial support they need when they need it. Being a Fifth Third better means we are there for our customers and ready to earn their trust and confidence when providing solutions for their needs.
GENERAL FUNCTION:
The Financial Center Manager will participate in a comprehensive, customized on-boarding and education program. This includes rotations in Operations, Sales & Service, Lending, Small Business, Preferred and Sales & Operations Management. The rolewillprovide a robust learning approach for successful candidates to prepare for a Financial Center Manager role. After successful completion of the training program, the FCMA role will be placed in a Financial Center.
ESSENTIAL DUTIES & RESPONSIBILITIES:
. Complete FCMA roadmap as intended and all onboarding activities from day one to program completion, including the successful completion of a Consultative Selling Skills Certification
. Become proficient at deepening Consumer and Small Business customer relationships by providing a memorable customer experience
. Gain knowledge, demonstrate and maintain a working knowledge of Fifth Third's products, services,
processes, and internal resources to stay informed, guide and lead the team
. Become skilled at the consultative sales process to proactively identify
the financial needs of current or prospective customers and recommend the appropriate
solutions to meet those needs
. Understand how to develop an integrated book of business strategy in which all customers, through all channels, have a Financial Needs Assessment (FNA) and are assigned to the best banker for proactive ongoing support
. Learn how to source, develop, coach and lead a team that reinforces our Core Values and business strategies
. Learn to cultivate a One Bank culture that proactively collaborates with business partners
. Participate in activities that benefit the communities we serve
. Follow the Bancorp Code of Business Conduct and Ethics and other related policies and
procedures, modeling the ethical behavior expected from every employee
. Additional duties as assigned
SUPERVISORY RESPONSIBILITIES:
Assist in providing employees timely, candid and constructive feedback; assist in the development of employees to their full potential and provides challenging opportunities that enhance employee career growth; recognize and reward employeesforaccomplishments.
MINIMUM KNOWLEDGE, SKILLS AND ABILITIES REQUIRED:
. College degree or two (2) or more years of leadership experience in a sales environment
. Ability to professionally represent Fifth Third Bank in verbal and written communication
. Capable of analyzing credit and financial information
. Ability to successfully execute and coach sales activities
. Exhibits business acumen
. Demonstrated ability in making sound decisions
. This position requires S.A.F.E. Act registration at the time of employment through the
. Nationwide Mortgage Licensing System (NMLS). The NMLS web site
(mortgage.nationwidelicensingsystem.org) provides the MU4R questions and registration
. Required for employment in this position
WORKING CONDITIONS:
. Normal office environment.
. Extended viewing of computer screens.
. Periodic travel within the Bancorp footprint to attend meetings and/or training.
Fifth Third Bank is proud to have an engaged and inclusive culture and to promote and ensure equal employment opportunity in all employment decisions regardless of race, color, gender, national origin, religion, age, disability, sexual orientation, gender identity, military status, veteran status or any other legally protected status.