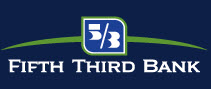 Job Information
Fifth Third Bank

Commercial Real Estate Director II

in

Chicago

,

Illinois
JOB DESCRIPTION:
Fifth Third Bank is one of the top-performing banks in the country, with a heritage that spans more than 150 years. We've staked our claim on looking at things differently to making banking a Fifth Third Better. This applies to our relationships with customers and employees alike.
We employ about 18,000 people, and what we offer is:
# A chance for employees to build their future, with supportive career development and financial wellness programs.
# An environment where we win together. We celebrate achievement and work collaboratively. We're also a three-time Gallup Great Workplace honoree.
# An invitation to impact lives in a positive and lasting way. Everything we do is geared toward improving lives. That's fun and exciting.
It comes down to the fact that Fifth Third is a warm and caring place to with which to grow # as a customer or as a team member.
Fifth Third Bank's Wholesale division offers banking, cash management, and financial services to large and middle market businesses, government, and specialized industries. In addition to traditional lending and depository offerings, our commercial products and services include global cash management, foreign exchange and international trade finance, derivatives and capital markets services, asset-based lending, real estate finance, commercial leasing, and syndicated finance. We are a team of professionals focused on delivering innovative and client-specific solutions that leverage the Bank's expertise in treasury management, capital markets, and international products and services. Our sales process drives the delivery of financial solutions through a relationship team consisting of subject-matter experts who ensure all aspects of our client's needs are assessed and met.
GENERAL FUNCTION: The Commercial Real Estate Director II is responsible for developing managing within an extensive portfolio of Commercial Real Estate customers with large financial and strong asset bases. This position is the most seniorlevelindividual contributor focused on relationship management. Individuals in this position are highly skilled, vastly experienced Commercial Real Estate relationship managers capable of independent activity including origination, structure, andexecution oflarge complex Commercial Real Estate transactions. Responsible for developing revenue growth through generation of loans, deposits, cross-selling all applicable bank services to existing customer base, and to identify and solicit bank servicetonon-customers. Services include financing and depository products related to real estate investments, income property, development, construction, etc. This role may also provide oversight of Analysts, Associates and CAP's (Commercial AssociateProgramparticipants) to ensure produc
The role is responsible and accountable for risk by openly exchanging ideas and opinions, elevating concerns, and personally following policies and procedures as defined. Accountable for always doing the right thing for customers and colleagues,andensures that actions and behaviors drive a positive customer experience. While operating within the Bank's risk appetite, achieves results by consistently identifying, assessing, managing, monitoring, and reporting risks of all types.
ESSENTIAL DUTIES AND RESPONSIBILITIES:
. Develop and maintain important client relationships
. Produces and maintains profitable Commercial Real Estate loan volume, with primary responsibility for cross-sell, return generation, and First Line of Defense.
. Qualifies prospects and takes lead in the development of new business opportunities from those prospects and existing customer base.
. Insure that relationships are managed to the highest profit potential for the Bank, develop profitable new business, cross-sell all applicable 5/3 products and services an existing portfolio, and manage the sales process in a specific geographicareafor commercial real estate loans.
. Assists in the development of new Commercial Real Estate Relationship Managers, Associates, and Analysts.
. Develop intimate knowledge of all customers and businesses.
. Develops good working relationships with peers and senior leaders in Commercial Real Estate and the rest of the organization.
. Underwrite credit requests and approve real estate loans within established lending limits or make recommendations on loans that require higher approval authority.
. Monitor, on an ongoing basis, information concerning customer performance, abilities, and industry to determine that loan is an acceptable risk.
. Ensure proper reporting, documentation, and review to determine that a loan is an acceptable risk.
. Identifies acceptable credit opportunities that have the potential of leading to significant non-credit sales.
. Responsible for the delivery of value-added financial solutions (ranging from traditional to customized products) to existing and prospective clients that will help them to enhance their business.
. Keep abreast of trends, developments and current regulations in the industry and in local markets.
. Coordinate all client-facing activities related to their clients, including credit support and other product areas (i.e. Treasury Management) partners
. Attend community and/or industry-specific forums, conferences and/or meetings in order to broaden relationship network and continually deepen knowledge of trends, practices, products and competitors.
. Participate in various community affairs and projects to promote the image of the Bank.
SUPERVISORY RESPONSIBILITIES: No direct reports, however incumbent provides oversight and direction for Associates, Analysts and Commercial Leadership Program participants.
MINIMUM KNOWLEDGE, SKILLS AND ABILITIES REQUIRED:
. Undergraduate degree required, graduate degree preferred.
. 8-10+ years of experience in Banking, Finance or related field
. 4+ years of Commercial Real Estate experience and sales management preferred
. Excellent interpersonal, written, and verbal communications, negotiation and analytical skills
. Demonstrated sales and negotiation experience
. Ability to handle and prioritize multiple tasks
. Strong credit training required and underwriting skills preferred
. Proven track record of success in working as a part of a team to originate, and close complex financial transactions
. Ability to interact effectively with senior executives inside and outside our organization
. Strong relationship building skills
WORKING CONDITIONS:
. Normal office environment with little exposure to dust, noise, temperature and the like
. Extended viewing of a CRT screen
. Some travel required
Fifth Third Bank is proud to have an engaged and inclusive culture and to promote and ensure equal employment opportunity in all employment decisions regardless of race, color, gender, national origin, religion, age, disability, sexual orientation, gender identity, military status, veteran status or any other legally protected status.