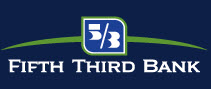 Fifth Third Bank

Commercial Portfolio Manager IV-Healthcare-Chicago, Nashville, or Charlotte

in

Chicago

,

Illinois
JOB DESCRIPTION:
Fifth Third Bank is one of the top-performing banks in the country, with a heritage that spans more than 150 years. We've staked our claim on looking at things differently to making banking a Fifth Third Better. This applies to our relationships with customers and employees alike.
We employ about 18,000 people, and what we offer is:
# A chance for employees to build their future, with supportive career development and financial wellness programs.
# An environment where we win together. We celebrate achievement and work collaboratively. We're also a three-time Gallup Great Workplace honoree.
# An invitation to impact lives in a positive and lasting way. Everything we do is geared toward improving lives. That's fun and exciting.
It comes down to the fact that Fifth Third is a warm and caring place to with which to grow # as a customer or as a team member.
Credit Risk Management, within Fifth Third Bank's Risk division, encompasses Commercial and Consumer Credit Risk along with our Special Assets Group. Independent from the lines of business, our team of Credit Risk Management professionals are responsible for the overall credit risk strategy, risk assessment and oversight of the portfolio of commercial and consumer loans and ancillary bank products with credit risk originated by the various lines of business. Balanced financial risk taking through a clearly established risk appetite is accomplished through underwriting, approval, monitoring and portfolio management of loans across the various lending disciplines.
The Special Assets Group supports the workout of loans with associated credit risks that have been classified at or above defined risk levels deemed too high for the bank to manage in a traditional portfolio. Together, these three departments support the Credit Risk Strategic Framework focused on creating competitive advantage through independent, forward looking and proactive thought leadership.
The Commercial Portfolio Manager IV within Fifth Third Bank's Healthcare Vertical group will support the underwriting and credit exposure management of middle market healthcare and senior living transactions with possible extension to a dedicated senior living underwriting role. The candidate filling this position will be a collaborative member of the deal team, participating in the screening and structuring of various transactions in the middle market and senior living spaces including but not limited to skilled nursing, assisted living, memory care, and independent living. This person will be intimately involved in making recommendations on appropriate credit structures, pricing, etc. in support of the production members of the team. He or she will interact with clients to understand their goals and credit needs, while working with the deal team to deliver a solution that fits within the risk appetite/credit tolerance of the bank via an understanding of said client's past, current, and projected performance, repayment capacity, and proactively identifying key risks and mitigates at the account and portfolio levels. He or she will be directly accountable for managing a portfolio of relationships through the review of updated financial statements, proactive monitoring, and interaction with credit officer, relationship team, and clients.
Responsible and accountable for credit risk management and execution via underwriting and openly exchanging ideas and opinions, elevating concerns, and following policies and procedures as defined. Accountable for always doing the right thing for customers and colleagues, and ensuring that actions and behaviors drive a positive customer experience. While operating within the Bank's risk appetite, achieves results by supporting/driving execution and identifying, assessing, managing, monitoring various risks as appropriate.
ESSENTIAL DUTIES AND RESPONSIBILITIES:
#Undertake analysis of the Senior Living and related Healthcare sub-sectors and relevant peer groups to determine key industry drivers and how these affect individual market participants. Such analysis to be factored into client specific or industry wide credit risk management strategies, structuring, and forecasting.
#Manage the credit onboarding/underwriting process from beginning to end (prospecting, underwriting, closing, monitoring).
#Assist in the review and negotiation of documentation related to transactions, such as loan documents, guarantees, and security documents.
#Participation in the structuring of credit transactions, including negotiations with potential and existing clients.
#Evaluation, booking and management of collateral relating to loans, etc.
#Monitoring the ongoing business activities and financial performance of portfolio relationships, including financial covenant monitoring.
#Implementation of risk management and compliance procedures in accordance with Bank requirements and corporate policies.
#Contribute to development of the bank's credit evaluation methodology.
#Maintain appropriate client records and an archive of the bank's industry wide and client specific credit work.
#Follow credit and product policies and underwrite commercial loans in compliance with same through the completion of succinct, written analysis per the bank's established credit memoranda.
#Service portfolio and prospective customers.
#Manage commercial portfolio risk on an ongoing basis by monitoring customer credit-worthiness, adherence to loan terms and general business conditions.
#Approval within designated authorities.
#Execute problem deal action plans
#Financial modeling and forecasting.
ADDITIONAL RESPONSIBILITIES: May have supervisory responsibilities including mentoring /teaching of junior PM's and supporting credit analysts. Responsibilities may include providing timely, candid and constructive performance feedback; assisting in the development of talent pool to ensure adequate bench strength and succession planning.
MINIMUM KNOWLEDGE, SKILLS AND ABILITIES REQUIRED:
#Bachelor Degree in Accounting, Finance or Economics preferred.
#Five or more years credit underwriting experience in the Healthcare space - Senior Living experience preferred.
#Solid understanding of accounting, financial statements, and financial principles.
#Working knowledge of general credit agreement and terms and structures.
#Proficient in basic software applications such Microsoft Word, Excel and Moody's Risk Analyst and the ability to conduct financial modeling / forecasting.
#Strong communication skills (written and verbal) and ability to work well both independently and across teams.
#Strong credit and risk analysis skills.
#Demonstrated problem solving skills.
#Strong computer skills.
#Strong organizational skills.
#Results oriented - demonstrated ability to accomplish objectives in a specified timeframe.
#Ability to work in a deadline driven environment and multi-task.
#Proficiency with the bank's internal applications a plus
WORKING CONDITIONS:
#Normal office environment.
#Extended viewing of computer screens.
#Limited travel may be required.
Fifth Third Bank is proud to have an engaged and inclusive culture and to promote and ensure equal employment opportunity in all employment decisions regardless of race, color, gender, national origin, religion, age, disability, sexual orientation, gender identity, military status, veteran status or any other legally protected status.