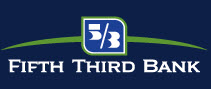 Fifth Third Bank

Regional Closing Manager

in

Charlotte

,

North Carolina
JOB DESCRIPTION:
Fifth Third Bank is one of the top-performing banks in the country, with a heritage that spans more than 150 years. We've staked our claim on looking at things differently to making banking a Fifth Third Better. This applies to our relationships with customers and employees alike.
We employ about 18,000 people, and what we offer is:
# A chance for employees to build their future, with supportive career development and financial wellness programs.
# An environment where we win together. We celebrate achievement and work collaboratively. We're also a three-time Gallup Great Workplace honoree.
# An invitation to impact lives in a positive and lasting way. Everything we do is geared toward improving lives. That's fun and exciting.
It comes down to the fact that Fifth Third is a warm and caring place to with which to grow # as a customer or as a team member.
Fifth Third Bank's Wholesale division offers banking, cash management, and financial services to large and middle market businesses, government, and specialized industries. In addition to traditional lending and depository offerings, our commercial products and services include global cash management, foreign exchange and international trade finance, derivatives and capital markets services, asset-based lending, real estate finance, commercial leasing, and syndicated finance. We are a team of professionals focused on delivering innovative and client-specific solutions that leverage the Bank's expertise in treasury management, capital markets, and international products and services. Our sales process drives the delivery of financial solutions through a relationship team consisting of subject-matter experts who ensure all aspects of our client's needs are assessed and met.
GENERAL FUNCTION: The Regional Closing Manager (RCM) is responsible for all aspects of closing commercial middle market transactions. This position is the main interface with the client, relationship manager, outside attorneys, portfolio manager,loanclosing specialist, and funding / boarding team for all matters related to the loan/transaction closing and thus must be able to influence multiple parties while driving toward a shared goal. Ensures that all documents required for closing are inplaceand makes judgmental "clear to close" decisions and approves any document or process exceptions. The Regional Closing Manager is the primary contact for outside attorneys. Ensures that all closing documents are ready for closing, and that the dealisfunded and boarded accurately.
Responsible and accountable for risk by openly exchanging ideas and opinions, elevating concerns, and personally following policies and procedures as defined. Accountable for always doing the right thing for customers and colleagues, and ensuresthatactions and behaviors drive a positive customer experience. While operating within the Bank's risk appetite, achieves results by consistently identifying, assessing, managing, monitoring, and reporting risks of all types.
ESSENTIAL DUTIES AND RESPONSIBILITIES:
. Manages the entire closing process for middle market transactions.
. Active member of the deal team working directly with the commercial client, relationship manager, loan closing specialist and portfolio manager providing expertise to the team and client to ensure that policy, legal, compliance and regulatorymattersnecessary for closing are addressed early in the process.
. Ensures that transactions are closed per the instructions as stated in the credit approval memo.
. Directs the loan closing specialist in the completion of the master checklist to ensure timely and efficient execution.
. Manages the closing calendar balancing the needs of multiple internal and external clients simultaneously.
. Determines if internally generated documents or attorney prepared documents are needed and engages attorneys as necessary.
. Manages the business relationship with all outside attorneys involved in commercial loan closings.
. Works directly with client for all matters related to closing and include other internal partners as needed. Reviews and sends draft closing package for the client's review prior to closing.
. Ensures that all documents required for closing are in place prior to issuing a judgmental "clear to close" decision.
. Approves exceptions for trailing and missing documents and ensures that the appropriate follow-up actions are in place to insure receipt of any approved trailing documents..
. Attend the closing in person when time and logistics permit.
. Ensures that the funding and boarding team accurately executes on funding instructions.
. Conducts post-boarding review working closely with the post-closing teams to make certain the loan is coded and boarded properly.
SUPERVISORY RESPONSIBILITIES: While this position does not have direct reports, there is the responsibility of providing direction to multiple parties while achieving shared goals.
MINIMUM KNOWLEDGE, SKILLS AND ABILITIES REQUIRED:
. Bachelor's degree in Business (e.g. Business Administration, Finance, Accounting) or equivalent work experience preferred.
. 4-6 years of related commercial banking and/or legal experience.
. Proficient knowledge of commercial loan documentation and requirements.
. Proficient knowledge of commercial lending credit policies and guidelines.
. Proficient knowledge of loan regulatory rules (e.g., Insurance).
. Thorough knowledge of loan closing procedures and policies preferred, but not required.
. Thorough knowledge of B2B, CCAS, AFS, RIMS, CHQ, Loan Doc Prep System (or equivalent vendor systems), and other banking systems preferred, but not required.
. Strong verbal and written communication skills, with emphasis on experience in face-to-face negotiations, group presentation skills and executive presence.
. Demonstrated ability to influence without authority.
. Demonstrated expertise in using effective problem solving and analytical skills with ability to handle and prioritize multiple tasks.
. Demonstrated expertise in coordinating task and resources and project requirements by breaking them down into task and engaging multiple internal and external partners to determine appropriate roles and responsibilities.
. Knowledgeable on workflow management and possesses strong organizational skills.
. Proficient in all Microsoft Office software.
Fifth Third Bank is proud to have an engaged and inclusive culture and to promote and ensure equal employment opportunity in all employment decisions regardless of race, color, gender, national origin, religion, age, disability, sexual orientation, gender identity, military status, veteran status or any other legally protected status.