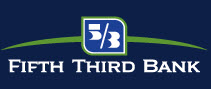 Fifth Third Bank

Credit Analyst II.-Healthcare

in

Charlotte

,

North Carolina
JOB DESCRIPTION:
Fifth Third Bank is one of the top-performing banks in the country, with a heritage that spans more than 150 years. We've staked our claim on looking at things differently to making banking a Fifth Third Better. This applies to our relationships with customers and employees alike.
We employ about 18,000 people, and what we offer is:
# A chance for employees to build their future, with supportive career development and financial wellness programs.
# An environment where we win together. We celebrate achievement and work collaboratively. We're also a three-time Gallup Great Workplace honoree.
# An invitation to impact lives in a positive and lasting way. Everything we do is geared toward improving lives. That's fun and exciting.
It comes down to the fact that Fifth Third is a warm and caring place to with which to grow # as a customer or as a team member.
Credit Risk Management, within Fifth Third Bank's Risk division, encompasses Commercial and Consumer Credit Risk along with our Special Assets Group. Independent from the lines of business, our team of Credit Risk Management professionals are responsible for the overall credit risk strategy, risk assessment and oversight of the portfolio of commercial and consumer loans and ancillary bank products with credit risk originated by the various lines of business. Balanced financial risk taking through a clearly established risk appetite is accomplished through underwriting, approval, monitoring and portfolio management of loans across the various lending disciplines.
The Special Assets Group supports the workout of loans with associated credit risks that have been classified at or above defined risk levels deemed too high for the bank to manage in a traditional portfolio. Together, these three departments support the Credit Risk Strategic Framework focused on creating competitive advantage through independent, forward looking and proactive thought leadership.
GENERAL FUNCTION:
The Credit Analyst II within Fifth Third Bank's Healthcare Vertical group is primarily responsible for partnering with Portfolio Managers (PM's), supporting the daily duties of underwriting and monitoring credit while performing analytical activities and identifying risks or issues as needed. In addition, a successful Credit Analyst II will be able to draft documents and prepare for credit reviews with limited support from the PM's. The Credit Analyst II is knowledgeable on financial and risk analysis and demonstrates proficiency in financial modeling. The Credit Analyst II is expected to build proficiency in underwriting, developing the ability to complete the underwriting process from beginning to end with limited oversight. Additionally, the Credit Analyst II will attend and support Portfolio Reviews as needed.
Responsible and accountable for risk by openly exchanging ideas and opinions, elevating concerns, and personally following policies and procedures as defined. Accountable for always doing the right thing for customers and colleagues, and ensures that actions and behaviors drive a positive customer experience. While operating within the Bank's risk appetite, achieves results by consistently identifying, assessing, managing, monitoring, and reporting risks of all types.
ESSENTIAL DUTIES AND RESPONSIBILITIES:
. Partner with PM's in credit and underwriting, performing analytical tasks as needed
. Use critical thinking to identify and draft documentation
. Responsible for regularly completing indicative credit information into Banking Systems with little to no errors
. Responsible for preparing risk-rating scorecard and maintaining credit risk monitoring analysis of borrower, portfolio and/or market to assist with determining action plan in collaboration with PM's
. Responsible for developing risk models and advising PM's of unforeseen obstacles that may impede meeting client expectations
. Identify and determine monitoring analysis activities required
. Track Healthcare Industry developments and share with the credit and relationship teams
. Verify covenants and raise any issues with PM's
. Monitor covenant completion and track past due or out of compliance covenants and recommend appropriate course of action
. Responsible for assessing covenant compliance reporting and identifying issues
. Review covenant compliance certificates to understand performance and determine actions
. Update financial covenants and calculations as needed
. Run Probability of Default (PD) model with oversight
. Responsible for understanding and evaluating completed spreads to determine necessary edits working in collaboration with the CCU team
. Responsible for identifying and recommending preliminary portfolio management actions using Credit Service reporting and RADAR with some oversight
. Prepares ALSR reports with oversight
. Responsible for running risk and projection models with oversight assumptions provided
. Responsible for completing underwriting process with limited oversight
. Create and complete a CAM with little to no errors
. Review and re-write renewals for deals of limited complexity
All the above duties and responsibilities are essential job functions for which reasonable accommodation will be made. All
job requirements listed indicate the minimum level of knowledge, skills and/or ability deemed necessary to perform the job
proficiently. This position description is not to be construed as an exhaustive statement of duties, responsibilities or
requirements. Employees may be required to perform any other job-related instructions as requested by their supervisor,
subject to reasonable accommodation.
Fifth Third Bank
Job Description
DIVISION: Commercial # Healthcare Vertical
JOB CODE: 11428
DATE: June 2018
FLSA STATUS: Exempt
TITLE: Credit Analyst II - Healthcare
. Responsible for portfolio analysis and the development for Portfolio Reviews in preparation for client meetings
. Support PM's and special projects
. Takes appropriate remedial actions to resolve deficiencies and escalates questions/disputes to appropriate level when necessary.
. May assist with training of new employees.
. May work on special projects as assigned by management.
SUPERVISORY RESPONSIBILITIES: None
MINIMUM KNOWLEDGE, SKILLS AND ABILITIES REQUIRED:
. Bachelor's degree in Business (e.g. Business Administration, Finance, or Accounting)
. Sound Financial and risk analysis understanding, including the ability to develop financial models
. Extensive Knowledge of banking products and services
. Knowledge of corporate business structure and legal documents
. General knowledge of U.S. government and regulation
. Knowledge of the local or regional market preferred, but not required
. Desire to learn about the Healthcare Industry
. Proficiency in internal banking applications
. Strong verbal and written communication skills
. Demonstrated expertise in using effective problem solving and analytical skills with ability to
handle and prioritize multiple tasks
. Proficient in all Microsoft Office software
WORKING CONDITIONS:
. Normal office environment with little exposure to dust, noise, temperature and the like
. Minimal travel required
All
Fifth Third Bank is proud to have an engaged and inclusive culture and to promote and ensure equal employment opportunity in all employment decisions regardless of race, color, gender, national origin, religion, age, disability, sexual orientation, gender identity, military status, veteran status or any other legally protected status.