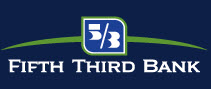 Fifth Third Bank

Associate Portfolio Manager.-Entertainment, Lodging, and Leisure

in

Charlotte

,

North Carolina
JOB DESCRIPTION:
Fifth Third Bank is one of the top-performing banks in the country, with a heritage that spans more than 150 years. We've staked our claim on looking at things differently to making banking a Fifth Third Better. This applies to our relationships with customers and employees alike.
We employ about 18,000 people, and what we offer is:
# A chance for employees to build their future, with supportive career development and financial wellness programs.
# An environment where we win together. We celebrate achievement and work collaboratively. We're also a three-time Gallup Great Workplace honoree.
# An invitation to impact lives in a positive and lasting way. Everything we do is geared toward improving lives. That's fun and exciting.
It comes down to the fact that Fifth Third is a warm and caring place to with which to grow # as a customer or as a team member.
Credit Risk Management, within Fifth Third Bank's Risk division, encompasses Commercial and Consumer Credit Risk along with our Special Assets Group. Independent from the lines of business, our team of Credit Risk Management professionals are responsible for the overall credit risk strategy, risk assessment and oversight of the portfolio of commercial and consumer loans and ancillary bank products with credit risk originated by the various lines of business. Balanced financial risk taking through a clearly established risk appetite is accomplished through underwriting, approval, monitoring and portfolio management of loans across the various lending disciplines.
The Special Assets Group supports the workout of loans with associated credit risks that have been classified at or above defined risk levels deemed too high for the bank to manage in a traditional portfolio. Together, these three departments support the Credit Risk Strategic Framework focused on creating competitive advantage through independent, forward looking and proactive thought leadership.
GENERAL FUNCTION: Provide support to a few relationship managers, with small portfolios, in their daily duties in underwriting and monitoring credit, existing and proposed credit requests, providing high level customer service support,assistingincrosssell effort and performing special projects for the department manager. Prepares documentation required for the processing of loans, reviews status of existing loans, takes appropriate action on loans that are mature or pastdue,andassistsrelationship managers in loan closings.
Responsible and accountable for risk by openly exchanging ideas and opinions, elevating concerns, and personally following policies and procedures as defined. Accountable for always doing the right thing for customers and colleagues, andensuresthatactions and behaviors drive a positive customer experience. While operating within the Bank's risk appetite, achieves results by consistently identifying, assessing, managing, monitoring, and reporting risks of all types.
ESSENTIAL DUTIES & RESPONSIBILITIES:
Supports the Department Manager, Team Leader, and/or Relationship Managers in their sales and credit underwriting efforts including industry and company research, approval document preparation and assisting in the sales proposalprocess,includingaccompanyingthe Relationship Managers on customer and prospect calls, and various other sales/customer oriented projects.

Completes all requirements of loan bookings, to include all preparation, review, documentation and filing.

Develops a working knowledge of all customers, businesses, and prospect opportunities.

Responsible for all loan document preparation, including third party document coordination, completion and review.

Collects and reviews all required collateral information.

Reviews current account status, to include but not limited to, Past Due accounts and Notes Matured. Makes appropriate recommendations for these accounts.

Supports the Relationship Manager in monitoring on n on-going basis information concerning customer performance, abilities, and industry to determine that loan is an acceptable risk. This will consist of but not be limited tostatement,covenantandinsurance tracking, Dual Risk Rating updates, and Admin Loan Status Report updated and other commercial scorecard items.
SUPERVISORY RESPONSIBILITIES: None
This position can sit in Cincinnati, Chicago, or Charlotte
MINIMUM KNOWLEDGE, SKILLS AND ABILITIES REQUIRED Bachelor's degree in accounting, finance or economics preferred. 1 to 3 years of credit analysis and/or loan review experience, preferably in the banking industry. Or an advanced business degree with1to3years of business related experience. Must be proficient in basic software applications such as Microsoft Word and Excel. Familiarity with the Bank's internal applications is a plus.
Fifth Third Bank is proud to have an engaged and inclusive culture and to promote and ensure equal employment opportunity in all employment decisions regardless of race, color, gender, national origin, religion, age, disability, sexual orientation, gender identity, military status, veteran status or any other legally protected status.