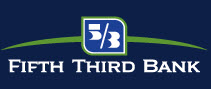 Job Information
Fifth Third Bank

Preferred Relationship Manager - Augusta, GA

in

Augusta

,

Georgia
JOB DESCRIPTION:
Fifth Third Bank is one of the top-performing banks in the country, with a heritage that spans more than 150 years. We've staked our claim on looking at things differently to making banking a Fifth Third Better. This applies to our relationships with customers and employees alike.
We employ about 18,000 people, and what we offer is:
# A chance for employees to build their future, with supportive career development and financial wellness programs.
# An environment where we win together. We celebrate achievement and work collaboratively. We're also a three-time Gallup Great Workplace honoree.
# An invitation to impact lives in a positive and lasting way. Everything we do is geared toward improving lives. That's fun and exciting.
It comes down to the fact that Fifth Third is a warm and caring place to with which to grow # as a customer or as a team member.
In Retail at Fifth Third Bank, we continue to focus on delivering a world-class customer experience by keeping the customer at the center of everything we do. Our teams are fully committed to working as One Bank to provide our customers the financial support they need when they need it. Being a Fifth Third better means we are there for our customers and ready to earn their trust and confidence when providing solutions for their needs.
GENERAL FUNCTION:
A sales position responsible for the acquisition, growth, and retention of bank customers, with specific focus on our Preferred Program customers and mass affluent prospects. Proactively contact and service customers in thesalesandserviceofbankproducts, conduct needs-based assessment of the prospective and existing client base, and engage partners to fulfill client financial needs. Utilize and promote the Retail Consultative Sales process, using the prescribedtoolsandpartneringwiththefinancial center team for referral activity. Work closely with internal sales partners to increase referral opportunities and provide needs-based solutions to the customer. Work closely with customers to retain andgrowcurrentandnextgenerationwealth.
Responsible and accountable for risk by openly exchanging ideas and opinions, elevating concerns, and personally following policies and procedures as defined. Accountable for always doing the right thing for customers andcolleagues,andensuresthatactionsand behaviors drive a positive customer experience. While operating within the Bank's risk appetite, achieves results by consistently identifying, assessing, managing, monitoring, and reporting risks of all types.
ESSENTIAL DUTIES & RESPONSIBILITIES:
. Execute on retail strategies and tactics to increase the Preferred Program households, fulfill customer needs, provide an excellent customer experience, while removing roadblocks to achieve goals.
. Build deep relationships with customers to earn status as trusted advisor by leveraging our consultative sales and service process.
. Demonstrate ability to simplify and communicate complex financial concepts.
. Maintain the sales and service environment by actively participate in financial center huddles and meetings to support the sales and motivational activities. Provide guidance to the Financial Center team in the referral/salesprocesswithaspecificfocuson Preferred customers.
. Maintain a well-developed working knowledge of the complete line of products and services offered, taking responsibility to keep up to date and request assistance for further development needs.
. Consistently meet or exceed brokerage sales and referral goals as set by management, working in partnership with Investment Executive.
. Initiate and maintain customer and prospect contact through a variety of methods, including but not limited to customer interaction in the financial center, telemarketing, and leading and/or participating in various seminars and community events.
. Keep current on activity within business industry and economic environment to enhance ability for anticipated needs of the customer, and proactively providing new solutions for current and future financial needs.
SUPERVISORY RESPONSIBILITIES: None
MINIMUM KNOWLEDGE, SKILLS AND ABILITIES REQUIRED:
. College degree or equivalent combination of education and experience required.
. Experience in a sales environment; experience in financial industry
. Pass consultative selling skills certification and complete ongoing educational requirements as prescribed.
. Securities Industry Essentials (SIE), Series 6 (or 7), 63 and appropriate state required insurance licenses are required. Variable Annuity license is required
. Series 65 must be obtained within 90 calendar days of hire with a maximum of two attempts within the 90 calendar day period.
. Have demonstrated ability to build and maintain a revenue-producing book of business, utilizing internal and external sources of customers, in the mass affluent segment.
. Position involves contact with the public, necessitating the ability to present a professional image.
. This role may work with one or more FCs, which will require some local travelling.
. This position requires SAFE Act registration at the time of employment through the Nationwide Mortgage Licensing System ("NMLS").
WORKING CONDITIONS:
. Normal office environment.
. Extending viewing of computer screens.
. Occasional local and overnight travel as required.
Fifth Third Bank is proud to have an engaged and inclusive culture and to promote and ensure equal employment opportunity in all employment decisions regardless of race, color, gender, national origin, religion, age, disability, sexual orientation, gender identity, military status, veteran status or any other legally protected status.